Our Vendors
About Us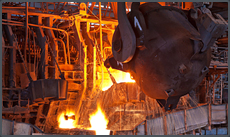 Trea Inc. is a sales and installation company that represents sanitary parts and equipment for the food, beverage, dairy, water and pharmaceutical industries. We install and service the equipment we sell along with the installation of related interconnecting piping. We also provide systems engineering and complete process system installation.
Trea Sanitary Systems & Supply was formed in Phoenix, AZ in October 1998. The President has over twenty years of experience in the industry and collectively our sales staff has over 70 years of experience. Many of our salesmen worked as installers or in some cases on the manufacturing side as well.
Trea Inc. currently serves Arizona, Nevada, Utah, New Mexico, California and Texas, although we have done projects in many parts of the USA. We are a manufacturer representative for Alfa Laval, APV, Anderson Instruments, Definox, Flowtech, GEA Tuchenhagen, Tetra Pak, Ampco Pumps, Pyromation and many more.
Services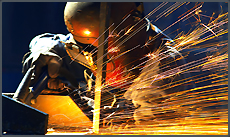 Trea Inc. designs, engineers, fabricates and installs any and all process systems. We use 3A stainless steel pipe and tubing that meets all FDA and USDA standards. Our equipment also meets all the necessary standards for the food and beverage and pharmaceutical industries. Trea Inc. also can engineer and install utilities systems like steam and glycol lines using carbon or stainless pipe. In addition, our installers can insulate and heat trace any line as needed. We stock tri-clover fittings and many gaskets of various shape and sizes as needed for the different applications in the industries we service. Below is a list of our current product and their respective vendors.